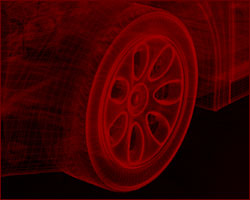 PneumaSeal™ Tire Sealant was scientifically developed to eliminate flat tires through the use of patented technology. The unique blend of clotting fibers and bonding agents allow PneumaSeal™ to quickly and effictively seal tread punctures up to 1/4 inch (6mm) in diameter. PneumaSeal™ also seals and prevents air loss from bead leaks, rim leaks and tire porosity. The unique chemistry of PneumaSeal™ enables it to maintain an even layer of sealant around the inner liner of the tire, this allows for immediate, continuous and permanent sealing of any tread area puncture.

• Prevents and repairs flat tires with patented technology.
• Extends tire life by more than 25%.
• Maintains tire pressure and increases fuel efficiency.
• Reduces internal dry rot and deterioration of the tire.
• Effective in temperatures down to -40°F.


In addition to our tire sealants, PneumaSeal Products offer a wide array of specialty chemical solutions.