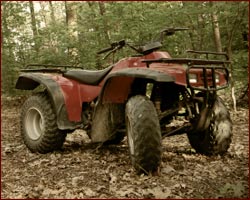 Don't get stuck in the woods, mountains, backcountry road
or where ever your travels take you. Prevent and repair
flats by installing PneumaSeal™ in your tires as soon as
possible. The patented technology of PneumaSeal™ virtually
eliminates flat tires by using a unique chemical composition
of liquid bonding agents and fibers that form a flexible,
durable and permanent seal in any tread area puncture.






Easy to install


Works in tubed and tubeless tires


Guaranteed to for the life of the tire


Reduces internal dry rot


Protects against rust and corrosion


Seals slow bead and rim leaks